If you read my last post (on graduation dresses) you'll know what my dresses look like, (tell me which one you like best!) I personally love summer dresses, I've especially noticed how many cute dresses Hollister has lately, as well as Abercrombie. Not only am I shopping for graduation dresses recently, but also dresses for the grad dance, this formal dance thing at the end of the year. I did buy my dress, but cannot find it on the website so I'll have to take a picture later and put it up in another post, but I got it at Macy's on sale for $63 and it's pink with flowers, and it's a really pretty, strapless minidress. Anyway, I wanted to talk about some of the cutest dresses and share my thoughts, plus share with you what will probably end up being my graduation outfit!
Personally, I love the Hollister dresses, as I already mentioned many times. I love the casual summery look of them, plus they are strapless (personally my favorite) and are not too revealng. They come in a ton of cute prints and patterns, too, and are relatively affordable at $60 or less, and will probably be on sale soon as well. They are really comfortable soft dresses and definitely very pretty. I like this lime green one: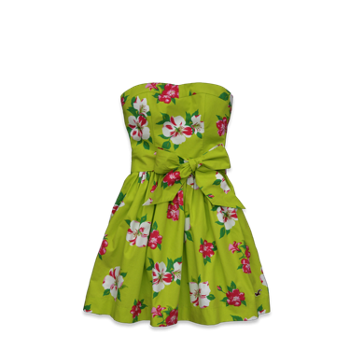 Personally, with dresses I like to keep my shoes pretty casual unless it's some formal event in which I feel like wearing heels (will do another post on that later) so I like flip flops...that are a little bit nicer than just your average flip flops. I picked out these leather ones from Hollister, and they match the dress perfectly! They are currently $34.50 which might seem a bit expensive for flip flops but they are totally worth it.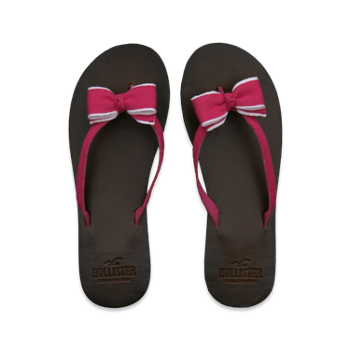 For jewelry, I plan to keep that simple as well, just my fake diamond studs, and Tiffany bracelet, maybe a cocktail ring from Forever 21, but nothing too special!
Tell me what you think of this look in the comments below!